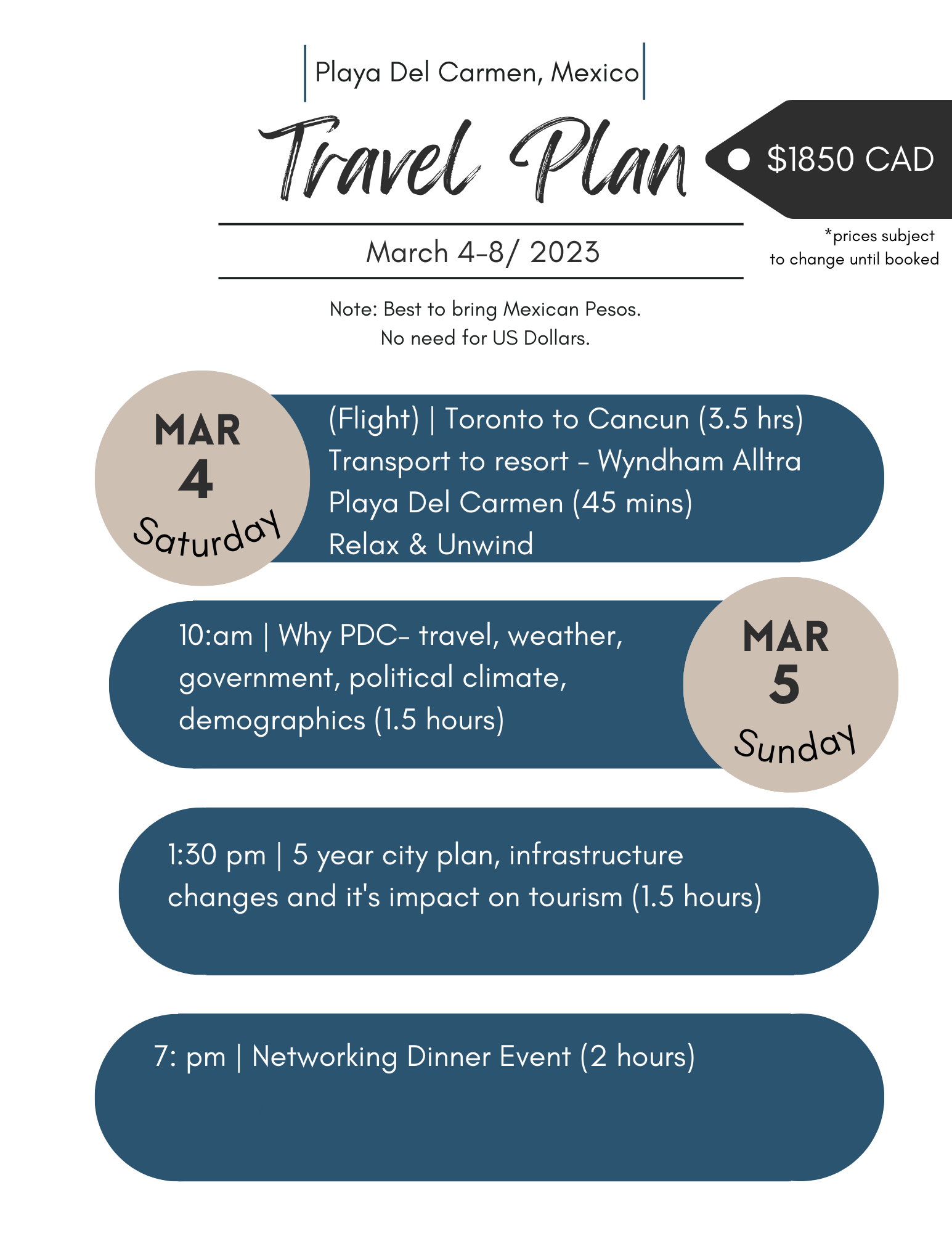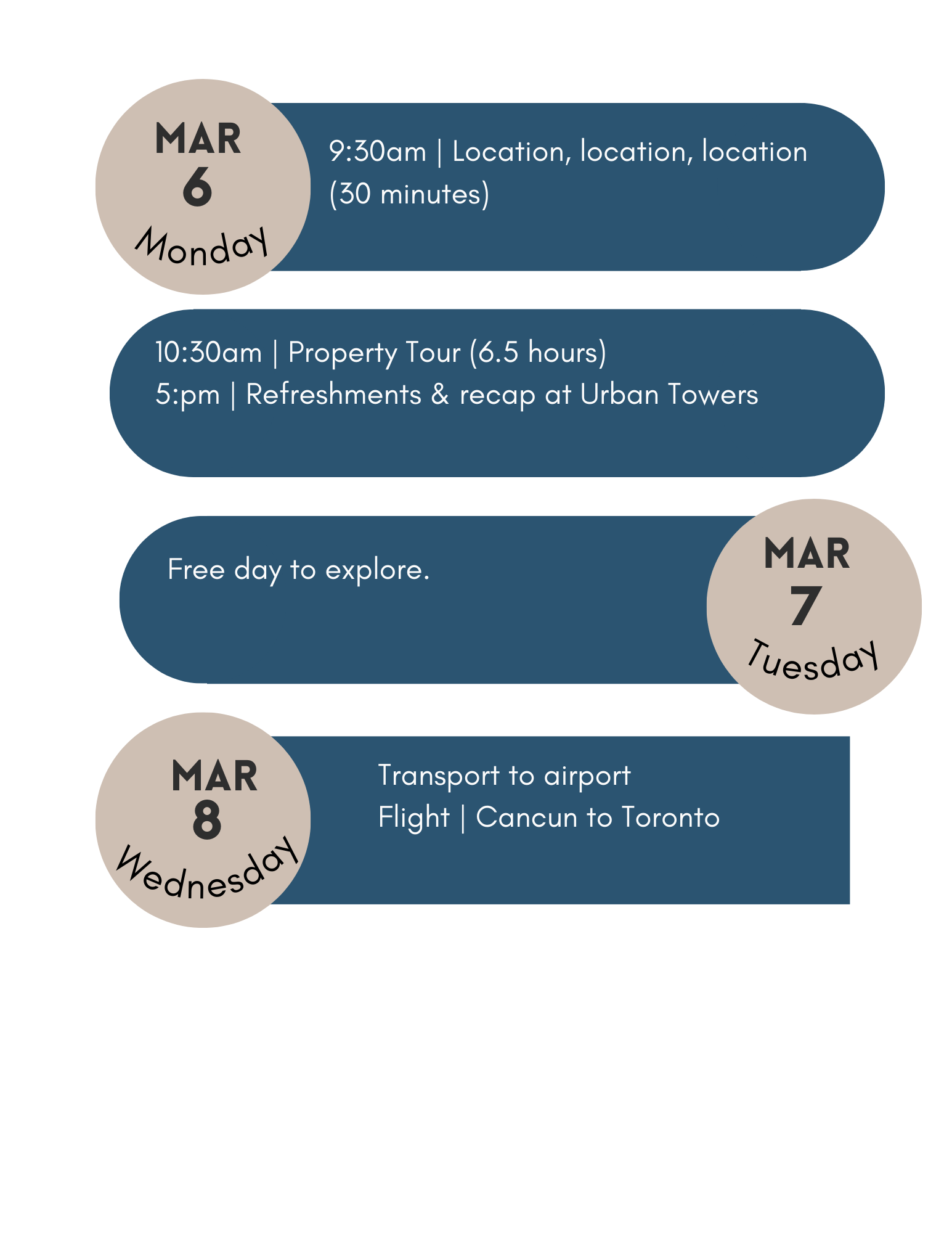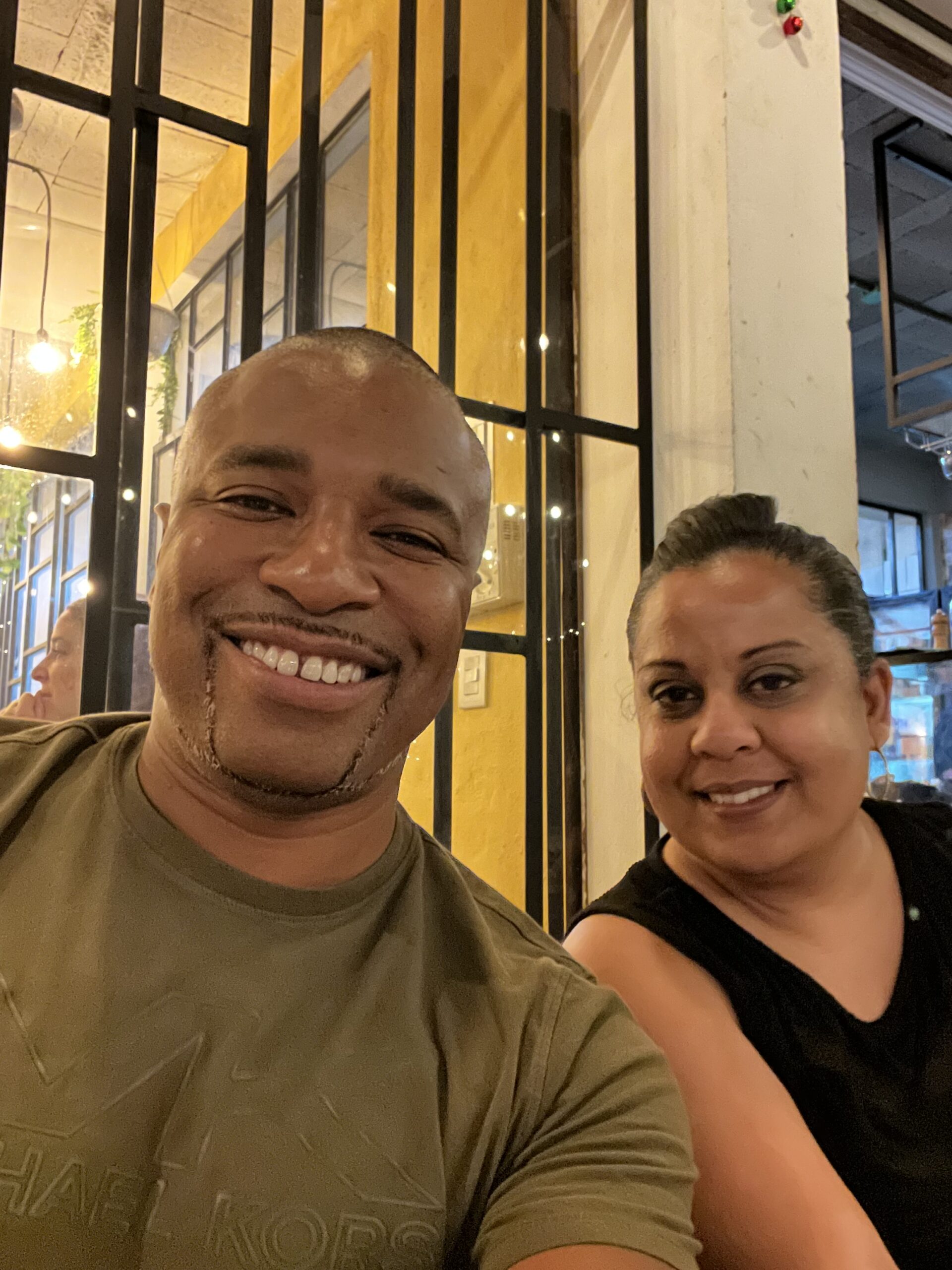 Join me in Playa Del Carmen, Mexico
 If you are wondering why Darlene and me choose PDC, Mexico, join me on my Property Tour. In addition to showing you where I purchased, I want to show what else Playa Del Carmen has to offer. 
Limited spots available.
Book directly with our Travel Agent, John Moustakis. Price includes, flights, accomodation, food and drinks at the resort. 
We recommend bringing $500 cash in Canadian or the equivalent in Pesos.
Note: This tour is not recommended for kids under 16.